Cảnh sát thành phố Fairfax đang giam giữ điều tra Xuan Kha Tran Pham 49 tuổi ở Fairfax trong vụ hành hung hai nhân viên trong văn phòng của Dân biểu Gerry Connoll
Theo nguồn tin trên trang mạng của Fairfax city police department and Congressman Gerry Connolly
Múa kiếm Tiếng Trống Mê Linh

Cô Gái Việt – Hội cựu Nữ Sinh Trưng Vương

Nhom te Le nhi vi Trung Vuong vung Hoa Thinh Don

Statement from Congressman Gerry Connolly on District Office Attack
Share on Facebook Share on Twitter Print this Page Share by Email
Fairfax, VA, May 15, 2023
Congressman Gerry Connolly (D-VA) released the following statement:
"This morning, an individual entered my District Office armed with a baseball bat and asked for me before committing an act of violence against two members of my staff. The individual is in police custody and both members of my team were transferred to the hospital with non-life threatening injuries. Right now, our focus is on ensuring they are receiving the care they need. We are incredibly thankful to the City of Fairfax Police Department and emergency medical professionals for their quick response.
"I have the best team in Congress. My District Office staff make themselves available to constituents and members of the public every day. The thought that someone would take advantage of my staff's accessibility to commit an act of violence is unconscionable and devastating."
Fairfax City Police
@FairfaxCityPD
Police are currently on scene at 10680 Main Street #140, the office of Congressman Gerry Connolly, investigating the assault of two staff members. The victims are being treated for non-life-threatening injuries. The suspect is in police custody.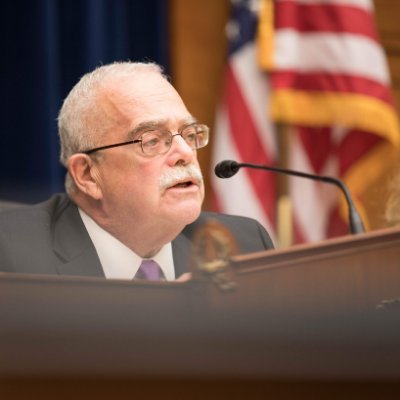 https://connolly.house.gov/news/documentquery.aspx?DocumentTypeID=1952